ZACHODNIO - POMORSKIE
Koszalin
Stargard Szczeciński
Szczecin
dodane studia: 2.04.2017 | sprawdzone: 20.01.2017
---
Koszalin
Rhema Group
ul. Racławicka 15-17F, lok. 216
75-620 Koszalin
www.rhemagroup.pl
GRY [PC, mobile OS]:
Crazy Cooking, Battle Quiz
(gry dla Play Waya)
​
Stargard Szczeciński
Anawiki Games
www.anawiki.com
GRY [PC, Linux, Mac]:
Avalon Legends Solitaire (1,2), Arizona Rose and the Pharaohs' Riddles, Seven Seas Solitaire, Arizona Rose and Pirates' Riddles, Runes of Avalon (1,2), Soccer Cup Solitaire, The Perfect Tree, Marble Journey, Spooky Runes, Pony World, Anawiki Puzzle Game, Spring Bonus, Dress-Up Pups, Tom's Hen House, Maggie the Gardener 2
Hamster On Coke Games
- Michał Pawłowski
hamsteroncoke.com
GRY [PC, mobile OS, online]:
Zenge, Blue Box, Hubble Bubbles, Galaxy Pool, X-Kill


Szczecin
B
Bushido Games Sp. z o.o.
ul. Małkowskiego 30/1
70-231 Szczecin
www.bushidogames.com
GRY [PC, mobile OS, browser, społ.]:
SCRABY​, Square Solitaire Duel, Treasures of Sahara, Soko Toko, Steam Simon, Space 4 in a row, Animory, Monster Keeper, Crazy Gems, Number Mash, Animals Puzzle
Byss Mobile Sp. J.
ul. Bohaterów Warszawy 21
70-372 Szczecin
byssmobile.com
GRY [mobile OS]:
Major G.U.N.
C
ComAngle Entertainment -
oddział Szczecin (nieaktualne?)
ul. Niemierzynska 17A
71-441 Szczecin
www.comangle.com
GRY [mobile OS, społ, browser, PC, konsole]:
AR FrightMares, Lucky Grasshopper, Dr Noize presents The Ballad of Phineas McBoof Ebook, Mezayen Al-Ebel, My Ranch, Bubble Penguin, Sztabkomania Haribo, Aqua World, Murkle's Kingdom, Runes of Magic, Haiti Rescue, Stick Hero, Yum Yum Monkey, Eko Boy, Earth Quest, Masovia 2. Place Above Time, Egg Hunt 2014, Turtle Squad, Disarmed
E
EXOR Studios
ul. Wielkopolska 25/7
70-451 Szczecin
www.exorstudios.com
e-mail: press@exorstudios.com
GRY [PC, konsole, browser]:
X-Morph: Defense, Zombie Driver, D.I.P.R.I.P., Swap It!
F
Fabryka Gier (Game Factory)
ul. Mickiewicza 53
70-385 Szczecin
www.fabrykagier.pl
www.game-factory.eu
e-mail:
mail@fabrykagier.pl
tel: +48 91 424 43 21
GRY [mobile OS, browser, społ, PC]:
Full Bloom, Prize Dash, Tri Peaks Mobile, Ultra Pool, Soccer Manager 2012, 90Live,Pet Vegas, Wędrówki Złótówki, Formula Racing, Zozole Racing, Cybermycha, Lech Konstruktor, Pędzące Żółwie
...i wiele innych
G
Gamelion Studios
- oddział Szczecin
ul. Mickiewicza 53
70-385
Szczecin
www.game-lion.com
GRY [mobile OS, PC, Mac, Wii, PS]:
Allies in War, Speedx 3D, Doodle Fit, Extreme Hangman, Monstre Shooter, Rage of the Gladiator, League Heroes, Slots, Icy Tower
...i wiele innych
H
Heptomino
(nieaktualne?)
3EN Sp. z o.o.
ul. Drzymały 12/10
70-217 Szczecin
www.heptomino.com
GRY [mobile OS]:
Fred, Lasermania
Huuuge Games Sp. z o.o.
- oddział Szczecin
Storrady Świętosławy 1A/501
71-602 Szczecin
www.huuugegames.com
GRY [mobile OS]:
Huuuge Casino
P
PK-SoftDev
Przemysław Kłosok Software Developer
ul. Łucznicza 56/5
71-472 Szczecin
pk-softdev.manifo.com
e-mail: pk-softdev@o2.pl | klosok.przemek@o2.pl
GRY [mobile OS, PC]:
Metal Snake, The Rocket Dasher, Paper Soccer, PK-Tris, Crusher, TAKE Or SHAKE, Cat In The Trap, PK-Snake, NEED FOR BEER, Beer Industry, Last Exterminator, ISLES, The Labirynths, Cave Strider
S
SimArt Center Sp. z o.o.
ul. Kresowa 32
71-770 Szczecin
www.simart.center
GRY [symulatory medyczne]:
World of Rescue Simulator, Triage Simulator Basic
T
The Moonwalls
www.themoonwalls.com
GRY [PC]:
Bohemian Killing, Demon's Law, Rush for Cash, Wake up Mr. Moore!, Ashes & Roses, Road Wars!, Orient Express - Blood and Diamond, The Secret of Moonwall Palace
(series)
Wspierane przez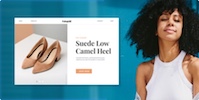 Stwórz własną unikalną stronę internetową przy użyciu konfigurowalnych szablonów.